Winner
Radar remembers MASH 4077
Rebecca
As I thought about what concept to use in a diorama, I decided to use the origin of our Boston's name, Radar (like the character, Radar O'Reilly from MASH). Radar is a rescue who came from a family whose father was a Army reservist called into active duty in Iraq. We wanted to rename this BT with a name that would remember and honor
this soldier...
:: more photos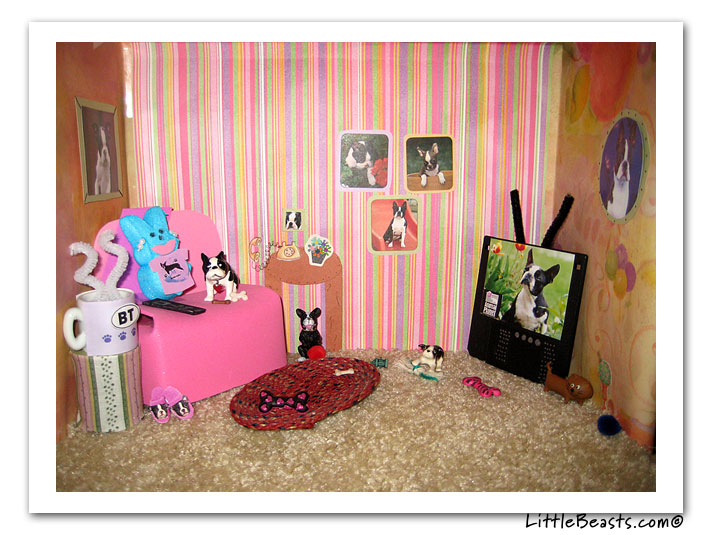 Winner
Peeps love BT's too!
Jenny
I adore my BTs Gracie and Quincy, and anything even remotely related to the Boston breed. I have clothes, pictures, artwork, purses, blankets, stuffed animals, collector plates, statues, figurines, coffee mugs, wallets, etc., all with BTs on them. I thought making a scene of a Boston crazy Peep, just like me, would be fun! Plus, making it was a blast!
:: more photos

Congratulations to the winners! We want to thank you all for having fun with us. Your artistic visions of Bostons & Peeps are as unique, entertaining and inspiring as Boston Terriers themselves! Well Done!
Thanks for all your hard work - now you can rest up and get ready for next year's challenge!

~ The LittleBeasts Crew
Bergamot & Emrys send sugar coated kisses!