The Winning Caption is:
Amid the initial chaos, it was decided Pixie would top the pyramid.
We don't need no stinking badges!
Uh-Oh. Mom told us not to play Ball in the house. Now it's stuck in that lamp up there.
How many Boston Terriers does it take to change a light bulb?
We, The Bostons, in order to form a more perfect union, establish Justice, and insure domestic Tranquility....
Looks like we scared The Cat again. She'll never come off that ceiling fan.
OK guys, I told you the "Piranha Face" is the most effective against humans...not the "Triple-Boston Buggie-Eye" or "Double-Boston Temple Stare"!!!
Okay where is the food? They said it was here!
this congressional meeting was productive - 1. no one goes hungry 2. no bigotry against toofers
can we keep her?? pleeeease mom can we???
Ok, I've collected the minions, now what?
Was that the can opener?
Did you just open the treat jar?
Is that chick'n we smell?
Did someone say "cookie"?
DAISY EXPLAINS: "What happened was; I said Ruby could come and she brought Bubbles, and Bubbles brought Pixie and Dixie and Pixie and Dixie brought Bailey and I told them you had plenty of bacon!"
Daisy did it!
Andy Warhol said, "but I always say, One's company, two's a crowd,and three's a party." This must be a bash!
A six pack of PAR-TAY to go!
Girls night!
Looks like a Boston "T" party to me!
what do you mean the tweets jar is empty?
Mom! Dad we had to go to bed... or else.
Treat goes to the one showing the most teeth, right?
For dinner tonight, we would like to have roasted chicken. Except for Dixie. She wants roast beef.
when did I have knockoffs?
I just got my braces off!
You're supposed to hold your breath till you turn BLUE! This will not help us get treats.
who you lookin' at?
We aren't Josey and the Pussycats!
Pixie, Ruby Bailey, Dixie and Bubbles say: RELAX! Daisy says: No way!
Nothing to see here, move along people.
There were three very specific rules for their care...never expose them to bright lights, never feed them after midnight and most importantly never get them wet!!
things broke down at the hoe-down when Daisy showed off her new dental work
Wasn't one of the rules something about not getting them wet???
...we can explain.
Come on, ref - throw the ball!
Is this a "Gaggle" of Bostons or a "Heard"?
"I told you Mom would hit the ceiling when she got home and saw the mess."
We said: Jump. The Cat said: How high?
Well, Where's the beef?
We reject your terms and are prepared to decertify our union and bring suit. By the way we have the same attorneys as the NFL and NHL. Your move!
Did I hear bacon?
If I show you my bottom teeth like this can I get the first cookie?
We have you surrounded....give up the bacon!
We'd like to go for a walk now. Go fetch the leashes. Yes.... you did hear right. O.K. Please.
If'n ya don't drop that hot dog, me an the boys might just hide behind yer feet when you ain't looking.
Outstanding Captions Based on the Previous POTWeek Photo - (the PPP)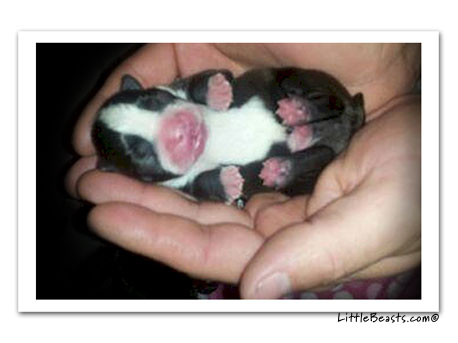 Previous Photo of the Week Star: Corona