The Winning Caption is:
Welcome to the world, Little Beast.
A Boston in the hand is worth two in the bush.
There's nothing like a fresh Corona!
Look what I found, Mom! Can I keep him? Huh, huh?
a palm puppy!
You're in good hands with Boston Insurance.
Lullaby For a Boston... My little Boston is black and white and pink, My little Boston, his toot toots never stink, My little Boston is brave and kind and good, Because my little Boston always does as he should.
Happy New Year & happy new Boston!
am I droolin yet??
My eyes aren't open yet. Can you check and see if it is all there?
This Corona is one of a Six Pack Litter, isn't it?
Here I am and there it is!
Comment: You need a Button there for "Precious". This gives me a major case of Puppy Fever!
Now put me in your bed, under the covers and I'll stay forever
You have my whole world in your hands!
My precious.
I am so pretty oh so pretty!
And I will love him and squeeze him and hold him and love him and he shall be called squishy.
Unaware that years from now, this photo will bomb her graduation.
Not to be confused with "this little pig stayed home"
Love comes in all sizes!
Priceless!!!!!!!
Baby New Year 2013 is a little furry
Is that a fifth paw?
MUST HAVE!!!!
Adorable Baby Boston 1 - Cute Baby Panda 0
Aren't I just the cutest little baby you have ever seen?
Be careful! I'm no bigger than a tea cup!
It's amazing what comes out of the bubble-gum machines these days....for a quarter.
They always say that good things come in small packages....but, really???
no i'm not an oreo cookie!!
A lil dab a do you!
A handful of pure happiness.
So small. So sweet.
O M G ...... speechless!
milk, fluffy toys, dog bones, brothers and sisters, milk, toys, bones, snuggle, snuggle, milk, whew, i'm tired... milk, fluffy toys...zzzzzz
A puppy in the hand is worth two in the bush!
I'll take that Corona to go, please.
In the arms of an angel
He's itsy bitsy teenie weenie.
Outstanding Captions Based on the Previous POTWeek Photo - (the PPP)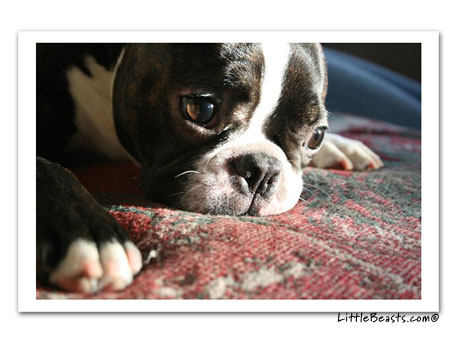 Previous Photo of the Week Star: Tayto