The Winning Caption is:
The things you have to do for some Cheerios around here...
Bruno knows the value of having a good breakfast to start his day.
years later someone asked Bruno if he regretted setting the worlds record for the cheerio on the nose trick. He replied, "Hindsight is 20/20/20/20."
Bruno says, become one with the cherio !
Bruno's new nose ring goes horribly wrong.
Bruno was beginning to regret getting into that superglue!
Bruno has decided that this obedience stuff is for the birds
Bruno has his work cut out in this staredown.
Heck this isn't even a Honey Nut Cheerio. Why SHould I Do A Trick for this?
Pssst.... Bruno. First they start with a Cheerio.
This is the life preserver they throw me? It doesn't even fit over my nose. I'm doomed…
Wait for it.....wait for it.....GET IT Bruno!
Bruno can't see what everyone else is staring at.
Cheerios dilemma
What am I - a seal?
Exhibited here is one of the many uses for the "Boston Divot"
If only I had a bigger muzzle...
Bruno is puzzled as to where the Cheerio went.
Oops, my halo slipped!
Now that's just plain wrong...
Why did mama put it on top of my nose, why not under it.
Holly Crapppp!!! My angel lost her halo.
This Boston ring toss game is just not working
Mama, mah eyes are too far apart... I don't see dah cheerio....
That's the tiniest do-nut I've ever seen!! Give me a KRISPY KREME!!!
Now you see it, now you don't!
Outstanding Captions Based on the Previous POTWeek Photo - (the PPP)
Bruno has the cheerio to go with Molly's milk mustache.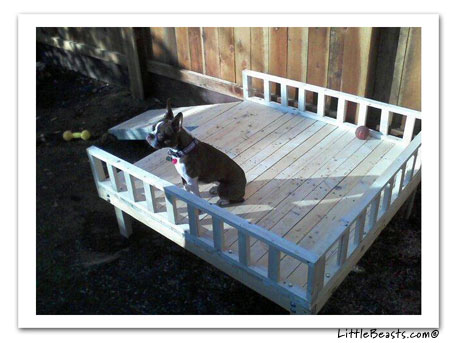 Previous Photo of the Week Star: Nessa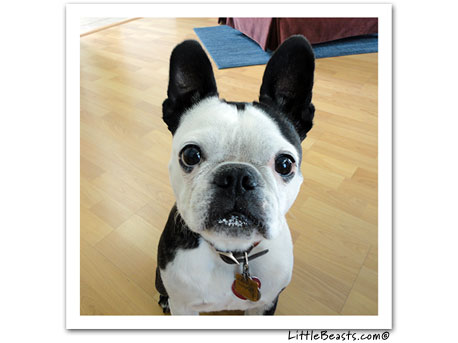 Previous Photo of the Week Star: Molly
Comments:
I am absolutely in love with Bruno! What a great picture.