The Winning Caption is:
Take the check and leave the pizzas.
Kimber: "I thought I was perfectly clear when I said NO SOLICITORS! There is no need to leave your card at the door."
Kimber: "Oh, no. I'm not falling for the old "Candygram" routine. I can see that you are the Landshark."
excuse me Mr Opposable Thumbs, the door please?
You bring presents? But it's still 6 weeks till Christmas!
the mailman is here
What took you so long?
Come back Shane!
Oh good; The beer delivery is here!
What you don't see is Kimber's stepping stool, better known as "Little Sis"!
Ma! Publishers Clearing House left me a check and a big bottle of champagne for you!
Come back! I've got toys and treats!
"Let me guess, AVON?"
Just put that candygram right inside the door here!
I'm waiting for Santa, or the mailman. Whoever shows first.
I KNEW IT!!!! THE MAILMAN WAS HERE AND I MISSED IT!!!Well, there is always tomarrow to harrass him.
Outstanding Captions Based on the Previous POTWeek Photo - (the PPP)
No ppp captions submitted this week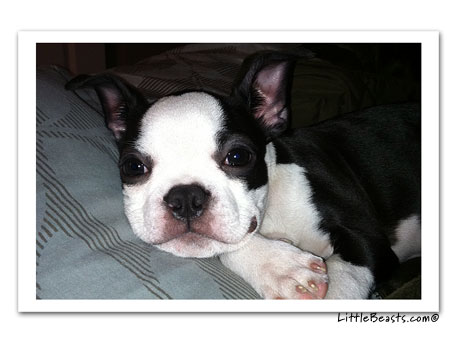 Previous Photo of the Week Star: Archie
Comments: