The Winning Caption is:
Dear Santa, let's talk about the poop under the tree...
Tayto appears to be invisible
Sure hope Santa got my wish list!
absoultly cute
I miss Christmas already.
Tayto dreams of joining the flea circus.
Depression kicked in on Tayto Christmas morning when he didn't get his "wubba" he wanted
I love rug.
Hey can someone or something play with me I need some love here ok?
Outstanding Captions Based on the Previous POTWeek Photo - (the PPP)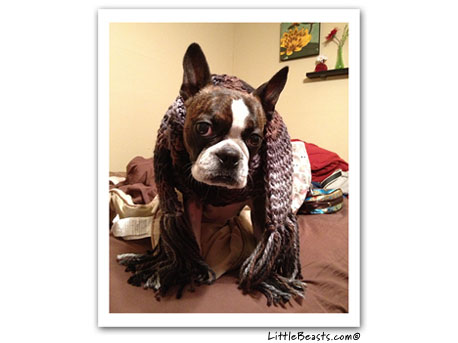 Previous Photo of the Week Star: Maggie Mae