The Winning Caption is:
So much nap, so little shade.
Finally made it down the steps! Whew!
my kingdom for some shade!
ain't easy!
Geesh... and my humans thought MY gas was bad!!
Um, excuse me butt you're in my sun!
Soaking up sun on one side and shaded by Levis on the other. Life is good.
I'm too tired to pay attention.
Solar flares knock Hudson out.
Hudson was pretending to sleep so Max would make the mistake of unhooking him, but he really did fall asleep. Dooh!
Sunday siesta...ahhh!
Dreaming...please dont lean back, please dont lean back...
Hudson needs his "Cutie" rest.
Hudson's version of All Hands On Deck.
What a day for a daydream... custom made for a daydreamin' boy.
There's nothing better than an afternoon snooze in the sun
it's hard and exhausting work being this cute all the time.
sun marvelous sun!!!
Hud-zzzzzzz-on!!!!
Hudson - too pooped to pop
Don't back up, don't back up.....
The secret to long life , keep a quiet heart, sit like a tortoise, walk sprightly like a pigeon and sleep like a dog, not to mention cuddle like a BT...
Outstanding Captions Based on the Previous POTWeek Photo - (the PPP)
Hanging with Buddy is exhausting.
Buddy can jump through hoops, I'll just be right he....zzzZZZZ!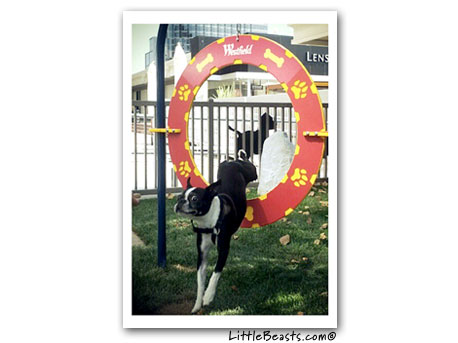 Previous Photo of the Week Star: Buddy